Are there any Vines suitable for growing in Apartments?
Having a dedicated space allocated for gardening has actually become hard for most of the people residing in the apartments. Gone are those days when people used to spend hours together in their terrace garden space that infused breezy environ even inside the unit. But with the escalation in the number of apartment projects in Chennai, possibilities of having this garden area have slowly diminished. Other than people residing at independent villas in Chennai, people with gardening interests find it difficult to choose the type of plant or vines suitable for growing in Apartments. Here is a list of plants that is ideal to grow even inside gated community apartments in Chennai.
Blue Dawn Flower
This plant is known by another name too, which is blue morning glory belongs to vine category. This plant spreads and grows over a place with the help of a support with slender twining stem. This plant bears amazing blue and purple toned trumpet-shaped flowers with dark green shiny heart-shaped leaves making the plant look beautiful. Having this plant inside the unit makes the ambiance and the look of the unit aesthetically beautiful with this blue and green color combination. During the season of summer, autumn and even in the late springs, it bears these flowers daily morning making it best suitable plant to grow and spread inside the balcony area of an apartment unit.
Requirements:
This plant doesn't need any extra care. Just place it in an area with proper sunlight and nurture it with water properly. Opt for a well-drained pot with good soil and use proper natural fertilizers occasionally for better growth.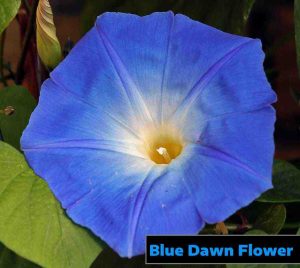 Star Jasmine
Who doesn't love waking up to the beautiful and amazing fragrance of jasmine right on their balcony? From one of the Jasmine family comes the star jasmine which is also known as confederate jasmine is a type of climber that can be easily grown inside your unit at your balcony space.  With shiny green leaves and pure white flower petals, having this flowering plant would be an absolute option to spread great fragrance inside your unit naturally. One can enjoy the results of this planting massively during the summers and late spring mornings, with a large number of five-petal blossoms.
Requirements:
Just like blue dawn flower plant, this also doesn't need constant care. Just place it in normal sunlight and water it daily.  Place it inside pots with well-drained soil and usenatural fertilizers occasionally.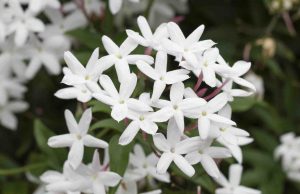 Golden shower climber
Also known as flame vine is another plant belonging to the vine category. This plant yields beautiful orange-red toned color of flowers that make it look like the climber has caught on fire. Every tip of the branch bears a cluster of at least 15 to 20 flowers making it look like a ball of flame on the tree. Opt for this plant to give a completely new look for the apartment and even for the gardens of luxury villas in Chennai.
Requirements:
This plant needs regular watering and exposure to only partial sunlight for a healthy growth of the plant.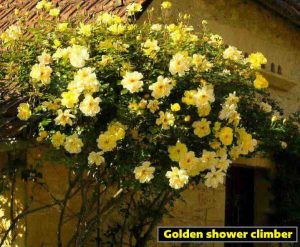 Though some of the best apartments in Chennai allocate space for growing plants in the balcony, people mostly use it for laundry and any other purposes. Rather than exploiting this space for any other activity, allot it for your small compact garden area and you won't sure regret it.