False ceiling Purposes-More than just to add décor
A False ceiling is always used to see as an element to give a lavishing look to the house, But there are far more useful purposes of an additional ceiling that will lure you have one at the earliest in your apartment or villa.
There are many types of false ceiling according to the style and material used, then which one to go for? Just before you start with it, the very first question you ask yourself is… Why exactly am I going for it? This answer will lead you to the best options of ceiling you could go for.
False ceiling purposes:
Here, I am listing the False ceiling advantages for you, to solve your dilemma and eliminate all the reason you have to avoid false ceiling.
1. Add Décor:
This is an obvious reason why anyone is taking Ceilings as one of the important elements of their interior space- for giving an aesthetic look, which is hard to be done so beautifully with any other things.
2. Dividing Hall's Two Halves:
If you are keeping your Dining hall and your living room in the same hall then not only from the wall or from the floor it can also be divided from the roof by using 2 different false ceiling for segregating the two.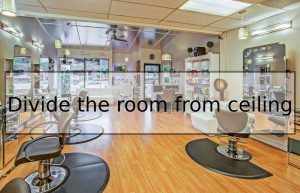 3. Don't Wanna Give Too Much Space:
Don't have much space to add a hanging false ceiling? don't worry still you can add to the beauty by getting some interesting carvings on the higher ceiling using Plaster of Paris or POP.
4. Give You An Insulation Layer:
It put one separation layer on the roof which helps to keep heat away to some extent and keep your room cooler. It also has a sound absorption capability which makes your room cozy and quiet
5. Conceals The Ugly Pipes & Wiring:
The functional cover suspended under the structural ceiling is used to hide away the ugly electrical pipes, wiring and air-conditioning ducts
6. Light Up Your Ceiling:
False covering allows you to easily attach the high quality LED lights in every corner of the room. These lights consume less energy and have high durability. Here, you get the benefit to use only the amount of light needed for that particular corner and need not to switch on all the lights.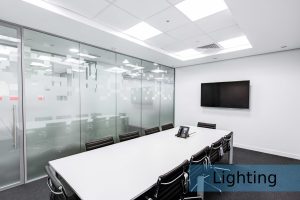 7. Save Your Bills:
False ceiling reduces space between the ceiling and the floor which helps to increase the lights and Air Conditioning performance. And will definitely impact on your wallet.
8. Artistic Expression:
Your Artistic expression can enhance by keeping the theme of the ceiling in harmony with the décor of the room.
9. Want Natural Lights?
You can also opt for a transparent glass ceiling on the top of your head which gives you an amazing natural light in day time while you are relaxing on the couch under it and the artificial Lights attach on the corner will light you up at night.
10. Create Illusions With Mirror:
The mirror reflects light, and your bedroom will look. Mirrored ceilings can also add a touch of glamour to a bedroom, and it work well with a contemporary or art deco style.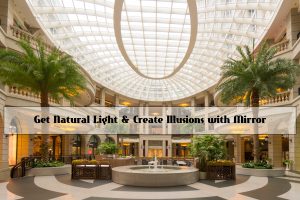 A Word Of Caution:
There are many False Ceiling Designs; you can opt any of it according to your style but with so many advantages there are few disadvantage or I better say it as a precaution to take before going for false ceiling.
There can be some safety issue of using hanging ceiling as the false ceiling is not as solid as the actual ceiling. Thus, in case of any calamity or installing of any heavy lighting or other fixtures could cause damage. Also, you should always check the false ceiling lifespan before opting for any.
Difficulty to clean the area between the roof and the false ceiling and If not maintained well, it will become a pests and spiders home.
And if the actual ceiling is low, then, a false ceiling could make your room look smaller.
I hope this would have given you lots of ideas of using additional structure false ceiling, if you want to learn more on Lighting you can go to my blog-A Beginner's Guide to Optimized Lighting.