4 Simple Practices for an Environmental Friendly Home
Importance of investing in environmental friendly home that inculcate healthy living among people has become a need of the hour. It is the best time that this change should be adapted to have a healthy and pollution free planet. So how to indulge in such healthy practices at luxury apartments in Chennai that can make an environmental friendly home? This technique not only serves as a healthy practice, but best decor ideas for the unit.  Read on to explore some of the simple yet economical ideas that can give a hale and healthy environs at home.
Composting green waste
Throwing out the composting vegetable and fruit wastes into the landfills is of no use and does no good to the environment. The worst part of this is, heaping up of such wastes in landfills will only serve as stagnant sites and the oxygen required for decaying process also becomes impossible. One of the alternatives that can save up this process is by gathering up the wastes that can easily composite in one place. This can be segregated into separate bins that can be much easier to clear up.  Now use this part of waste as natural fertilizers for your terrace garden. These wastes serve as effective nutrients for the plants to have a healthy development.
Recycling of clothes
The above-mentioned technique applies to the clothes too. Throwing up the unused material in the waste could not be of any use. This will, even more, spoil the landfills and make it worse for the decaying process. Instead of making this process worse, opt for donating this to those people who cannot afford. This noble cause can even make you feel good. On the flip side, put on the creative cap and employ some techniques to make use of those unused clothes inside your unit. For instance, the area under the sink and even laundry areas can be covered with these rarely used clothing.
Recycling soft plastics
One cannot afford to completely eliminate the presence or use of plastics in our day-to-day's lifestyle. Then how to get an environmental friendly home?  Here we can minimize the intensity of the plastics that are not degradable. There are bags that contain a minimal amount of that plastic material which can be easily converted and recycled to be used again. It is better to put these reusable plastic materials to use in some form that can benefit the planet and also any individual too. Technology has developed so much that even some of the roads make use of such plastics in the place of bitumen. These roads become the best durable ones when compared to the convention method.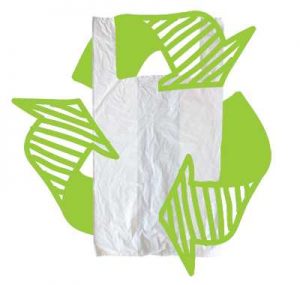 Growing up your own garden
This technique has been already a trend spreading in Chennai. Thanks to many positive hearts who spread this concept of kitchen garden in the home. Not only this ensures good healthy vegetables and fruits, but the serene green environment that ensures good ventilation of air inside the unit. Whether you opt for ornamental plants or organic ones grow up at least few to feel refreshed. These days there are a variety of quirky pots available that can give a completely new look for the units. Try some of these inventive ideas to play around the decor of the unit. Just make sure that the organic ones get ample amount of sunlight for healthy growth.
With the evolution of humankind, the concept of green living surrounded by trees and plants is slowly diminishing. Though most of the villa projects in Chennai revolve around providing the best of greenery environment, planning on setting up a small area inside the unit would also help in ramping up the look of the unit.