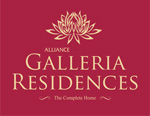 Galleria residences Flats for sale in Zamin Pallavaram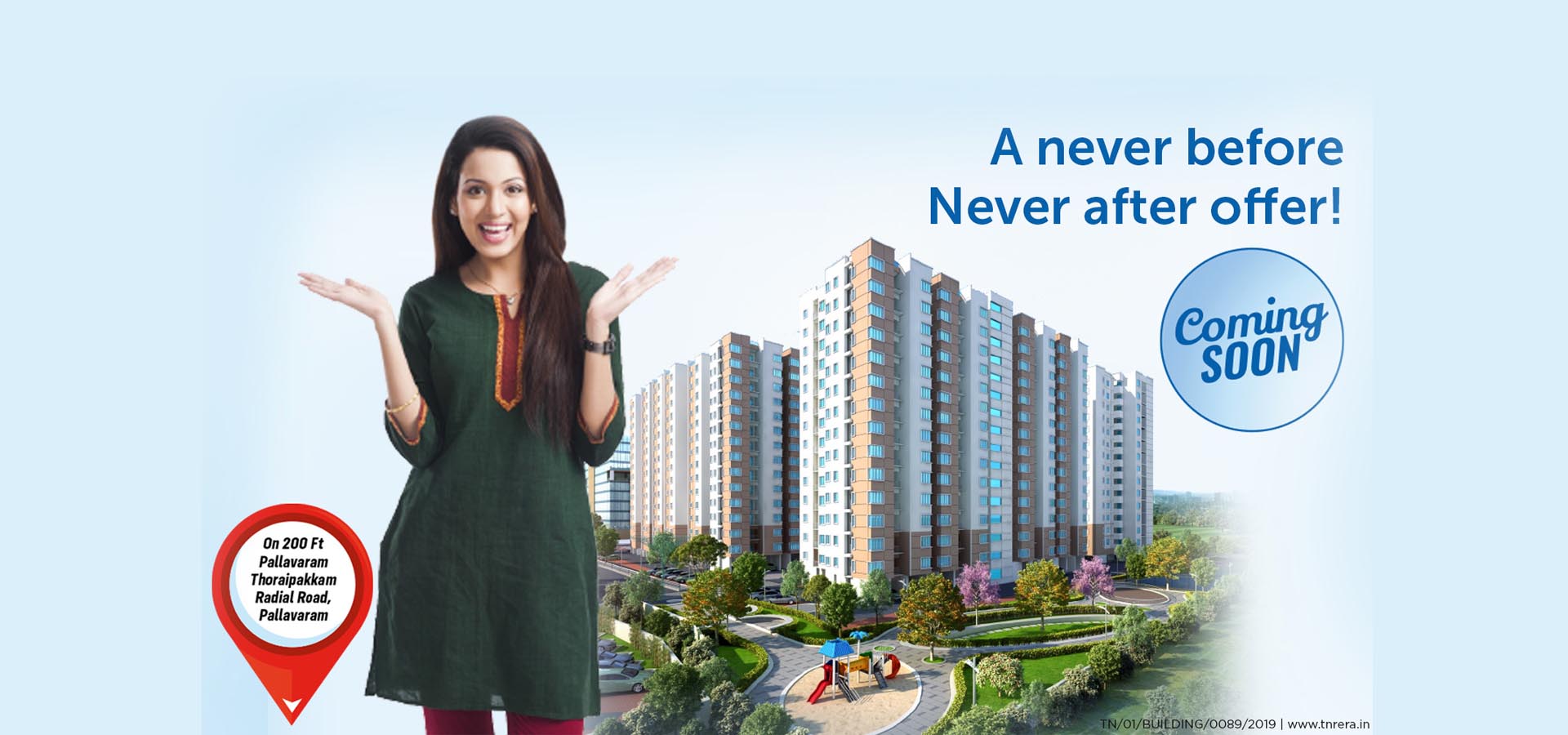 THIS IS A LIMITED
LOCK DOWN PERIOD OFFER
Is there an Investment that Offers Comfort and Confidence?
Will it not be wonderful if your investment for the future is not only a commitment for today but also offers comfort and convenience? Investments are the sure way to a safe and secure future. However choosing the right investment is very crucial since investment goes beyond money, it involves dreams and aspirations. Many investments have however revealed their volatile nature; Stock market crashes, Crumbling banking institutions, and fluctuating gold prices have once again turned the spotlight on the most reliable and most rewarding investment, the real estate.
Investing in a beautiful home not only guarantees safety for the future but also provides comfort and the pride of living in your abode.
"A House is a Tangible asset that guarantees a secure tomorrow and brings with it comfort and pride of living in a beautiful own dwelling". Your Luxury Living Today – Your Appreciating Asset for Life
Owning a Home is not just an investment, it is a pride and a Privilege .Owning your dream home in Alliance Galleria Residences entitles you to luxury living today and offers you an asset that appreciates the most in the ensuing time. AGR is the smartest investment for more than one reason:
* The Prestigious Apartments in Pallavaram are artistically constructed on the 200Ft Radial Road. Located in a Prime locality. AGR is close to the IT hubs like Embassy Tech Park and the upcoming Ascendas Tech Park. Surrounded by the best schools, colleges, and medical centers, AGR is about a 5 km drive from the airport.
* Built with the revolutionary Mivan Technology, AGR guarantees premium durability and everlasting strength, Leak-proof joints, fire-proof & termite-proof construction.
* Galleria Residences is Constructed by Alliance, south India's #1 Construction firm. The Financially strong organisation accredited by UKAS (United Kingdom Accreditation Service) has Projects worth 14,000 crores are under execution in Bangalore, Chennai, Hyderabad and Vizag.
* Alliance projects are most dependable and ensure the safety of investment and timely project completion for they are Funded by the World's largest sovereign fund ADIA (Abu Dhabi Investment Authority) & Kotak Realty Fund.
* Alliance also holds the unique honour of being the First developer in South India to file for RERA approval for projects in Chennai & Bangalore
* Alliance Galleria Residences is delivered with highest quality standards, impeccable design, and breath-taking features like No common walls - 3 sided open homes enable free flow of air and natural light, absolute Privacy, comfort & convenience. The Bay window designed in the flat is both a functional and fabulous design aspect of this classic home.
* AGR offers amazing amenities like fully equipped gym, Indoor/outdoor games court, Clubhouse, Children's play area and much, providing luxury living in a safe and secure environment of the Apartment Community.
Your Home in Alliance Galleria Residences is Your Pride today and Your Prized Possession for a lifetime.