Plans
MASTER PLAN
Galleria Residences are created with a unique master plan with No Wall concept between two apartments. This leads to more privacy for the residents and peaceful living within the community built on 9.3 Acres of Land. The Master Plan at Galleria residences is all-inclusive of 1 BHK, 2 BHK and 3 BHK flats for sale in Pallavaram having world amenities built within the community.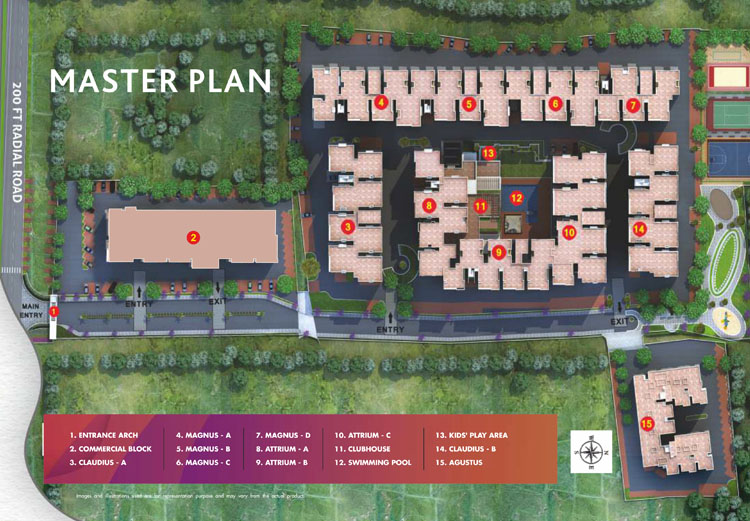 BLOCK PLANS
Each block within Galleria residences are built with well thought out block plan consisting of 1 BHK, 2BHK and 3BHK flats for sale in Chennai. Each block is spacious and laid out in a very professional way. So each block is well ventilated.
FLOOR PLANS
The floor plan of Galleria Residences clearly depicts the built-up area of 1 BHK, 2BHK and 3BHK flats for sale in Pallavaram. Each of the flats is well ventilated with clearly chalked out planning.