Brand
Amenities - GALLERIA RESIDENCES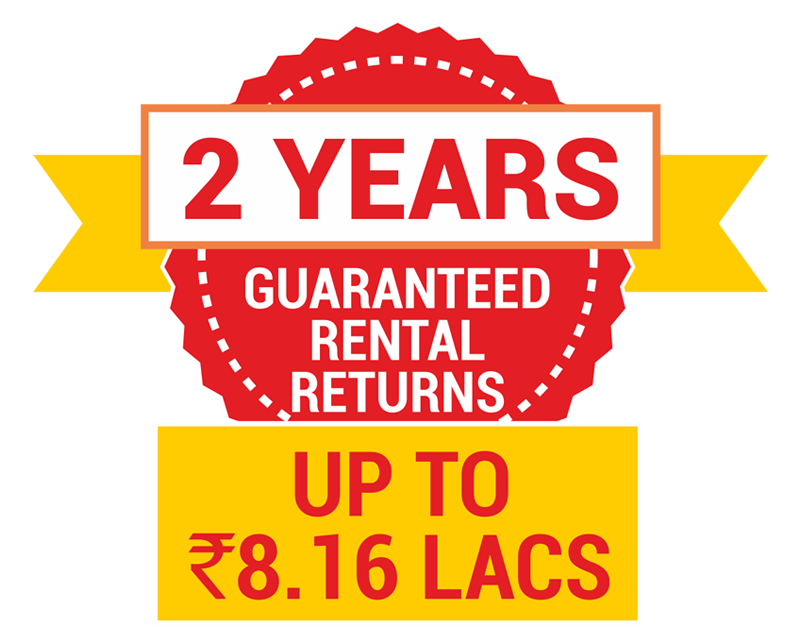 MONTHLY RENT PAYABLE - POST HANDING OVER
UNIT TYPE
MONTHLY RENT
NO OF MONTHS
TOTAL VALUE
1 BHK
₹ 12,000
24
₹ 2,88,000
2 BHK Compact
₹ 14,000
24
₹ 3,36,000
2 BHK Regular
₹ 23,500
24
₹ 5,64,000
3 BHK + 2T
₹ 28,500
24
₹ 6,84,000
3 BHK + 3T
₹ 34,000
24
₹ 8,16,000
*T & C Apply Monthly rentals mentioned above will be payable once the handing over of the flat is done. for a period of 24 months starting from the handing over date.
Alliance Galleria Residences: The Unparalleled Homes on the 200Ft Radial Road that fetch you Double Returns.
Bang on the 200Ft Radial Road is Galleria Residences by Alliance Group standing tall with upgraded lifestyle on an unmatched location with unrivalled quality. On top of all these amenities, you get a double bonanza of earning guaranteed rent for 2 years, whether you live in it or rent it out, the house will fetch up to Rs.8.16 Lakhs p.a.
Get the Double Bonanza of being the proud owner of a complete family home along with getting rent for 24 months up to Rs.8.16 Lakhs p.a.
Galleria Residences is in near completion stage and this is a project where you find homes with no common walls. 3 sides open space providing you with the best cross ventilation with no noise from your neighbours disturbing you at any point in time.
Live in or Rent it out, But you will get the Double Dhamaka of up to Rs.8.16 Lakhs for next 2 years over and above the rent you are going to receive.
A home which is as strong as Titanium is built using the Shear Wall Construction Technology and is just 5.5 Km away from the Chennai Airport. Such a happening locality and such a durable construction is available from South India's most trusted real estate developers "Alliance Group". This offer is open for a limited period, so grab the offer and be the proud owner and earn up to Rs. 8.16 Lakhs over and above your expected returns.
LOCATION - GALLERIA RESIDENCES
The project not only provides easy connectivity to the key parts of city like OMR, Velachery, Airport, GST & Sholinganallur; It is also strategically located next door to the upcoming 2 million sq. ft. Embassy Tech Park.